Binaural beats provide a powerful and fast way to achieve numerous aspects of self-development.
From balancing the chakras for optimum body performance to enhancing concentration and increasing brain power, binaural beats are a natural, safe way to optimize different areas of your life.
You don't actually need to do anything other than relax, listen and press play on your recording, making it one of the most effortless ways to improve specific areas of wellbeing.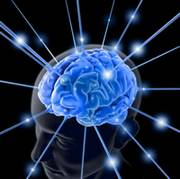 How Binaural Beats Work
Binaural beats work by sending a different level frequency (Hz) to the left and right ears. Upon hearing the two tones simultaneously  the brain  responds by producing the binaural beat, which is effectively a third tone that rhythmically pulsates. The brain is entrained to the difference between the two frequencies, and as such moves into the desired state.
So, for example, if we send 210 Hz to the left ear, and 215 Hz  to the right ear, the brain will follow along and produce a binaural beat of 5 Hz (the difference between the two tones).
This process is known technically as 'frequency following response'. 5 Hz is the Theta state (sometimes referred to as 'zone'), which, as you can see from the brainwave chart below, promotes a state of deep relaxation.
This process allows engineers to create binaural beats that target specific areas of self-development and health & wellbeing.
For example, if we wanted to create a recording that moved the brain into a state conducive to learning and high productivity, we would make a Beta state recording.
Brainwave Chart:
Delta : 1 ~ 4 Hz – Deep sleep, regenerative effects, loss of bodily awareness.
Theta : 4 ~ 8 Hz – Dream state, deep meditation, intuitive awareness, REM sleep.
Alpha : 8 ~ 14 Hz – Awake, relaxed and focused on inner world.
Beta : 14 ~ 40 Hz – High-energy, learning, problem-solving and high productivity.
Gamma : 40 Hz + Higher mental activity, fight of flight, fear.
The Relationship Between Binaural Beats & Meditation
Binaural beats are synonymous with meditation  because they are used by meditators all over the world to achieve the meditative state fast. Theta is also the most common state used to create recordings, largely because the benefits associated with meditation are huge and have been widely documented through the years.
Therefore, by relaxing the brain into a meditative state, binaural beats allow everyday people to access a state that takes Zen monks years of practice to achieve – and  to subsequently gain access to benefits such as increased clarity of thought, less feelings of stress and anxiety, better sleep, higher productivity and all round general better health and happiness.
The advantage of binaural beats is that you don't have to sit and meditate for hours like a zen monk to reap the benefits. You can listen pretty much anywhere at any time, although to be in a relaxed state, lying or sitting down has been proven to be most conducive to best brain entrainment.
Binaural beats are now engineered at specific frequency levels that target very specific states of  higher consciousness and spirituality – such as astral projection and lucid dreaming – heightened states of learning, increased energy, better sleep and more.
If you want to learn more about binaural beats; the inventors, the research, the technology, etc., I strongly suggest reading this page. You can also download a comprehensive free guide here that explains all you need to know about binaural beats and how to use them.